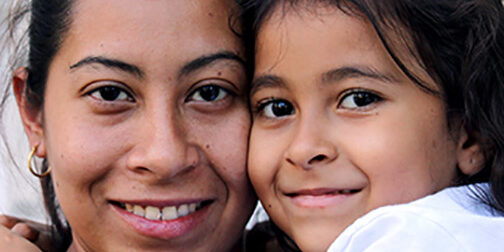 One night, Ericka's husband brutally attacked her with a crowbar. The police connected her with a domestic violence advocate who referred her to Legal Aid for help with an order of protection. Ericka wanted to ensure that she and her daughter were included on the order. Her daughter witnessed the attack and was afraid her father would get out of jail and hurt them again.
Erika also wanted a divorce, so her attorney connected her with Legal Aid's Volunteer Attorney Project. The volunteer attorney helped Ericka get a divorce, custody of her daughter, and possession of the marital home.
Unfortunately for Ericka, her husband had destroyed the home shortly before attacking her. Her yard was full of debris, including bullets, and her husband had torn out the kitchen cabinets and showers during fits of rage.
Ericka contacted various service organizations for help but got nowhere. Eventually, she reconnected with the domestic violence shelter. The shelter contacted Legal Aid to see if anyone in their network could help. Ericka's original Legal Aid attorney reached out to local Boy Scout troops, and one gladly volunteered to help.
One Sunday morning volunteers from the Scout troop, the shelter, and Legal Aid cleaned up Ericka's yard so that her daughter could play outside. They also got her connected to local organizations that are in the process of restoring her home so that it is habitable.
Ericka and her daughter can now start the next chapter of their lives.