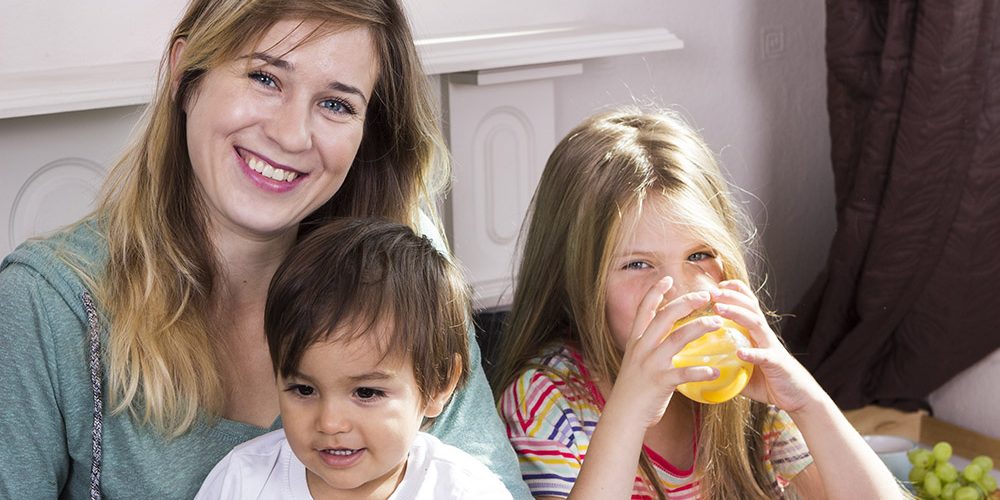 Monica and her husband, Art, had three children together. During their marriage, Art severely abused Monica by such acts as pulling her by her ankles off a couch, trying to push her out of a moving car while she was pregnant with their middle child, throwing a phone book at her face the night before she went into labor with that child, dragging her by her hair, pointing a gun at her, and pinning her against the kitchen sink while holding a knife.
Monica finally took the children and left Art when he told her she owed him sexual favors because he had given her $100. Art sent Monica several threatening text messages after she left him, including one message in which he vowed to kick down her door, kill everyone there, and then kill himself. Soon after, Monica obtained an order of protection against Art with help from a domestic violence shelter.
Two months later, Art hired an attorney and filed for divorce. Monica contacted Legal Aid for assistance. Her Legal Aid attorney represented her through the discovery process, including defending her deposition, and took the case to trial. The Court awarded Monica sole legal and sole physical custody of her children.
Art was granted visitation with the children on a graduated plan, contingent upon Art completing a twelve-week parent education program. The Court found that Art had subjected Monica to a pattern of domestic violence and that this parenting plan best protected Monica and the children from any further violence. Art was ordered to pay child support.