Client Success Stories

When we work together, amazing things happen
Legal Aid's immigration team began working with Abella in 2016. She wanted to apply for citizenship but couldn't afford to pay the $680 application filing fee.
When Irene's husband passed away, she did not have enough resources to pay for his funeral. As a last resort, she and her disabled son went to a "payday loan" company to borrow $150 each.
The help Joanna received positively impacted her neighborhood as well.
Thanks to Legal Aid, Allen had the transplant surgery he needed.
In the Spotlight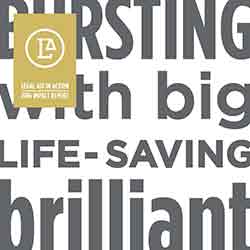 CHECK OUT OUR 2016 ANNUAL REPORT Every year, Legal Aid of Western Missouri provides free legal assistance and representation on civil (noncriminal) matters to thousands of your neediest neighbors in our 40-county service area. When they have nowhere else to turn, low-income families and individuals, elders, and people with disabilities look to Legal Aid for help […]
LEGAL AID ELECTS NEW BOARD OFFICERS Jerry W. Venters, a retired United States Bankruptcy judge in Kansas City, has been elected president of the Board of Trustees of Legal Aid of Western Missouri, a public, non-profit law firm providing legal services for low-income residents of 40 western Missouri counties. Other officers elected at a recent […]
ADOPT-A-NEIGHBORHOOD PROJECT'S FIRST COMPLETED REHAB In December 2015, a participating neighborhood association under Legal Aid's Adopt-A-Neighborhood Project (AAN), approached the AAN team about a problem property in the neighborhood. AAN investigated the conditions of the property, determined it was eligible for the Abandoned Housing Act, and assisted the neighborhood association in vetting a local community […]
MARCH 24, 2016 WAS A BIG DAY FOR THE URBAN CORE OF KANSAS CITY Gregg Lombardi – Executive Director The City Council passed a $1.5 billion budget that makes revitalization of the urban core more of a priority for the City than it has been for many years. The City will devote $10 million to demolishing […]